Dagelijks nieuwe bloemstukken

Groot assortiment

Bezorging per koerier
Nieuw aan het assortiment Delfts Blauw artikelen!
Delfts blauwe vazen, tulpen vazen, traditionele en hippe vazen. Hier vind je ze allemaal. Perfect voor een mooie bos tulpen, of voor droogbloemen.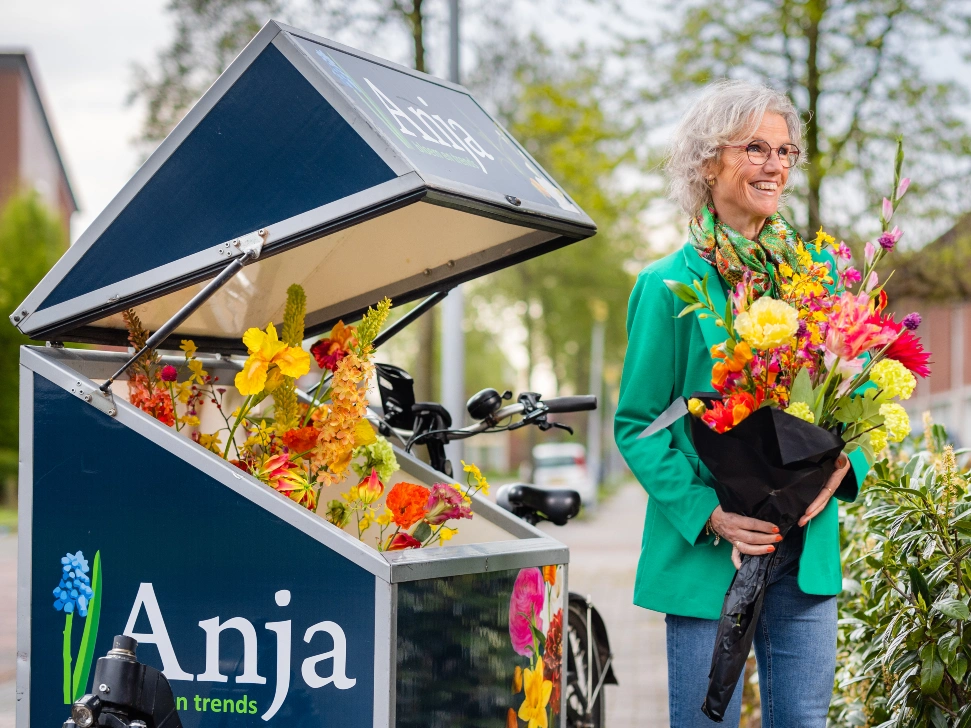 Bloemenabonnement
Altijd verse bloemen in uw bedrijfspand? Dan kun je gebruik maken van het bloemenabonnement van Anja bloemenentrends. Wij maken graag een afspraak met u om de mogelijkheden te bespreken.
Het bloemenabonnement van Anja bloemenentrends is flexibel en eenvoudig op te zeggen. Komt het een keer niet uit, bijvoorbeeld i.v.m. vakantie, dan is dat geen probleem. Bel of mail ons en wij pauzeren het abonnement voor u.