Dagelijks verse boeketten

7 dagen vers garantie

Bezorging per koerier
Op 14 februari is het Valentijnsdag, dé dag die helemaal in het teken staat van de liefde en om even flink uit te pakken. Daarmee kun je jouw geliefde dan ook volledig in het zonnetje zetten. Verras jouw geliefde daarom met een prachtig artikel uit ons assortiment. 
Geen Resultaten Gevonden
De pagina die u zocht kon niet gevonden worden. Probeer uw zoekopdracht te verfijnen of gebruik de bovenstaande navigatie om deze post te vinden.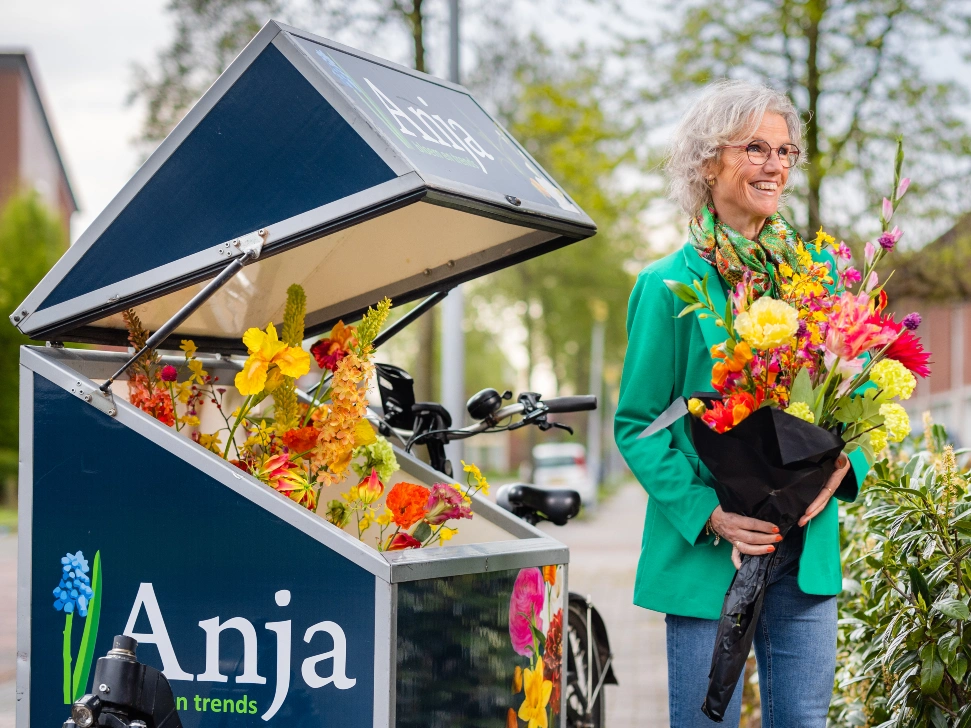 Bloemenabonnement
Altijd verse bloemen in uw bedrijfspand? Dan kun je gebruik maken van het bloemenabonnement van Anja bloemenentrends. Wij maken graag een afspraak met u om de mogelijkheden te bespreken.
Het bloemenabonnement van Anja bloemenentrends is flexibel en eenvoudig op te zeggen. Komt het een keer niet uit, bijvoorbeeld i.v.m. vakantie, dan is dat geen probleem. Bel of mail ons en wij pauzeren het abonnement voor u.