Dagelijks nieuwe bloemstukken

Groot assortiment

Bezorging per koerier
Zelf iets moois maken? Bekijk onze DIY-pakketten! Toch liever eerst even kijken? Welkom in onze winkel!
Wil jij ook creatief aan de slag gaan? Plan dan gezellig een avond of een middag thuis om te workschoppen! Hoe werkt het: je kunt je workshop als pakket ophalen, daarbij ontvang je een persoonlijke link met instructies van de workshop. Er zijn 4 datums waarop je je pakket kan ophalen uit de winkel, 7, 9, 14 & 16 december. We werken met vers groen en daarom adviseren wij je het zo koel mogelijk te bewaren en het binnen een paar dagen te maken. Ter plekke is er nog keus voor kleur etc. Lijkt het je leuk? Bestel dan zo'n workshoppakket.  Bel, mail, app ons of kom langs in de winkel.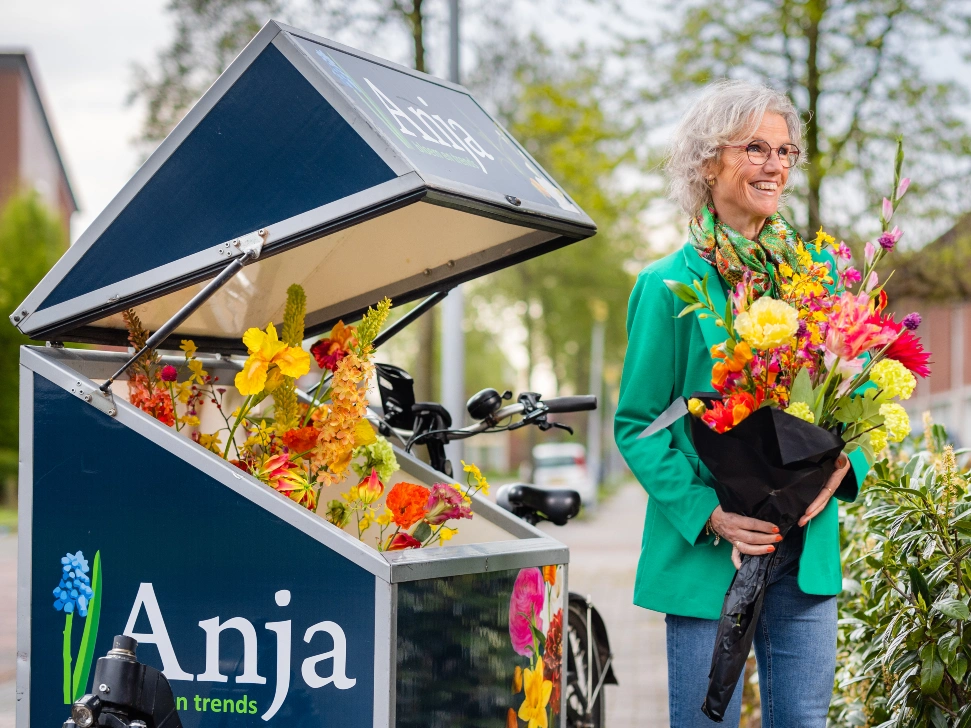 Bloemenabonnement
Altijd verse bloemen in uw bedrijfspand? Dan kun je gebruik maken van het bloemenabonnement van Anja bloemenentrends. Wij maken graag een afspraak met u om de mogelijkheden te bespreken.
Het bloemenabonnement van Anja bloemenentrends is flexibel en eenvoudig op te zeggen. Komt het een keer niet uit, bijvoorbeeld i.v.m. vakantie, dan is dat geen probleem. Bel of mail ons en wij pauzeren het abonnement voor u.